Spacious Data
Spacious is the leading, internet-based property search platform in Hong Kong.
Spacious' users generate millions of property related data points every month. This proprietary data is being used to generate real-time, independent, and actionable insights. Spacious' vast property and demographics data can deliver valuable insights for your organisation.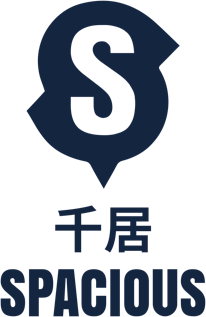 What Our Clients Say About Spacious?
"
Haver Analytics subscribed to the RICS Spacious Hong Kong Residential Survey as the data set was in demand from our financial service industry clients. These clients are looking to gain forward-looking insight into transaction volumes and price expectations in the Hong Kong housing market. The survey dataset should see continued strong demand from Hong Kong and Asia based analysts as well as those in US and Europe with a focus on China and Emerging Asia.
"
- Cherrie Yock, Haver Analytics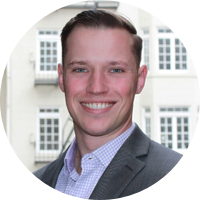 "
Spacious delivered data that was clean, comprehensive, well-formatted, and exceeded our expectations. Finding quality data in international markets can be quite a challenge. However, in Hong Kong, we were extremely fortunate to find Spacious. The Spacious team has been highly responsive and invaluable to our data curation efforts. We look forward to continuing to do business with Spacious.
"
- Steve Bazant, Consultant at Webster Pacific LLC
"
Spacious delivers top quality serviced apartment leads. Spacious' commitment to quality and the best technology ensures that they deliver high-quality and high-value serviced apartment guests. I see Spacious everywhere online these days. Most property-related searches feature results from Spacious.
"
- Jonathan Zeman, CEO at Lan Kwai Fong Group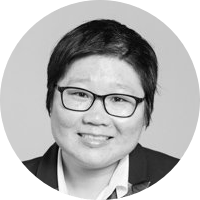 "
Dwellworks joined Spacious based on the recommendation of other agents. Agents in Hong Kong know that Spacious is the largest platform and delivering higher deal conversion rates compared to others. The onboarding process was very simple. The Spacious Lister app has all the platform functions available, making it easy for agents to use on the go.
"
- Joyce Lam, Lead Manager at Dwellworks
"
Back Home joined Spacious because they make it easier to reach high-quality searchers. Searchers prefer Spacious over other portals as Spacious is known for higher quality, more up-to-date listings. I have recommended Spacious to other agents due to my good experience on the platform. Spacious is helpful for new agencies, allowing them to generate new business quickly and compete with established players in terms of technology.
"
- Pat To, Account Manager at BackHome Ltd.
"
Out of all the property platforms we have tried in Hong Kong, Spacious is the best performing by far. We are extremely happy with the service and would happily recommend Spacious to anyone.
"
- Jason Lau, Founder of KeyWharf 360 Limited
"
Spacious.hk is definitely one of the best listing platforms we worked along with. They can help generating high quality leads and promoting The Nate as well.
"
- Alexander Bent, Managing Partner of District 15
"
Spacious helped generate a high number of potential tenant leads during Weave's launch and we continue to receive a steady flow of enquiries from both local and international audiences through this platform.
"
- Sachin Doshi, Founder & CEO of Weave Co-Living
"
I recommended other agents to join Spacious because it is a great way to make more commissions quickly. I've had success growing my own business in Kowloon using Spacious to generate high-quality sale and rental leads.
"
- May Lai, Senior Account Manager of Midland Realty, Homantin
"
Hong Kong property searchers are moving online. Property shop walk-ins are slowing down. With the current trend, all searchers will continue to find agents online within the next few years. Spacious is easier to use than any other platforms and helps me, as an agent, to generate more enquiries. Spacious has better quality listings, while other platforms remain using outdated listings and have poor quality control throughout. I highly recommend Spacious to other agents because it is higher in quality and has a more professional and trusted brand image than any other property platforms in Hong Kong.
"
- Catherine Tse, Consultant at OKAY.com
"
Having set up my own boutique agency, I had to prioritise my efforts. Spacious offered me an opportunity not to have to spend endless hours updating my own website. It has excellent SEO, a very proactive team and is more up-to-date than any other multi-listing agent platform. I have continued to renew my subscription as it has proven to have a very good reach and be very effective. Even if you only rent or sell one/two apartments off the back of it, it pays for itself and gives you good exposure. I would definitely recommend Spacious to agents. Especially if you have sole agency listings.
"
- Venetia Leonard, Founder & Managing Director - Place Property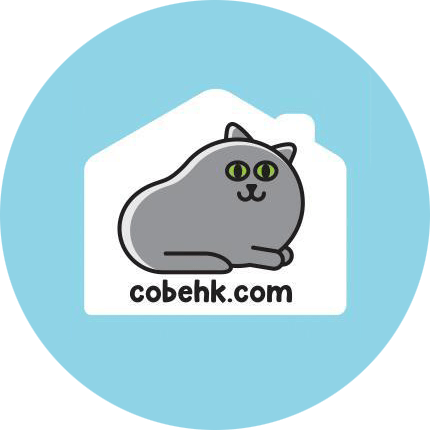 "
Even when market conditions are weaker, there are still many clients looking for potential deals on Spacious. I wouldn't consider stopping to use Spacious during a weak market as it's an essential source of new client clients for my firm. As an online-first agency, if we were to stop spending on Spacious, our business would stop. Even during weak market conditions, I would still recommend online and offline agencies to use Spacious.
"
- Rachel Wong, Senior Property Consultant - cobehk.com
Questions? Email
sales@spacious.hk
to communicate with a Spacious listing specialist.